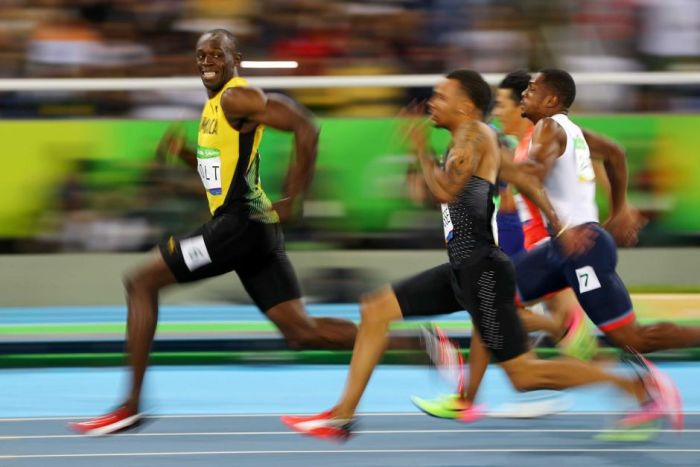 Usain Bolt has roared into Olympic history, capturing an unprecedented third consecutive 100 meters crown to confirm his place in the pantheon of the greatest athletes the world has seen.
The 29-year-old Jamaican legend, competing in his final Olympics, powered over the line in 9.81 seconds, vanquishing drug-tainted American rival Justin Gatlin who took silver with Andre de Grasse of Canada claiming bronze.
Bolt galloped away in celebration after a superb win, basking in the adulation of the stadium and even taking selfies with fans during his lap of honor.
He then delighted the fans with his traditional "lightning bolt" pose as reggae blasted out of the stadium sound system.