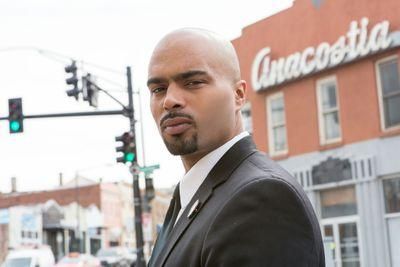 Marion Christopher Barry, son of the late D.C. mayor Marion Barry and a former candidate for the Ward 8 council seat, died early Sunday, friends and authorities said. He was 36.
The younger Barry suffered an apparent drug overdose, those close to him said, although no official cause of death was confirmed Sunday. A D.C. police incident report said that just after midnight, Barry stepped outside of a residence on Pomeroy Road SE and smoked K-2 — a type of synthetic marijuana — and PCP, a hallucinogen he had struggled with in the past.
"Upon returning," the report said, Barry acted erratically, "and then he suddenly 'dropped. "
Barry was found by his girlfriend. He was taken to George Washington University Hospital, where he was pronounced dead at 2:11 a.m.
The younger Barry had struggled with drug use, friends said. He ran unsuccessfully for the Ward 8 council seat last year after his father died.
In a statement, Cora Masters Barry, Christopher's stepmother and the widow of Marion Barry, said she was devastated by the younger Barry's death.
"My heart is broken," she said. "I am in shock. The news of his death is beyond comprehension."
Barry is survived by his grandmother Polly Lee Harris.