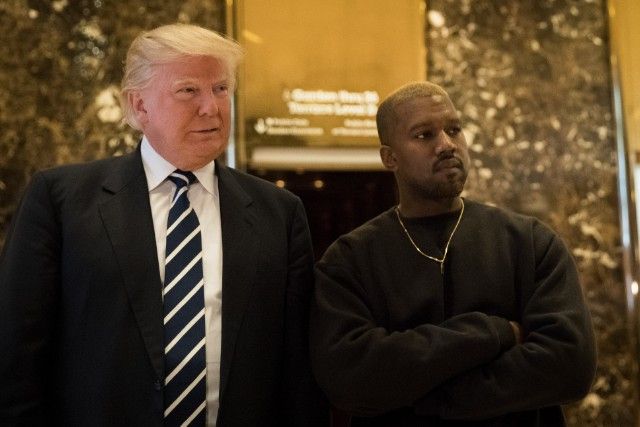 After weeks of reports of severe exhaustion and ensuing hospitalization, Kanye West walked into Trump Tower on Tuesday morning.

"I wanted to meet with Trump today to discuss multicultural issues," the
Life of Pablo
rapper explained on Twitter. "These issues included bullying, supporting teachers, modernizing curriculums, and violence in Chicago. I feel it is important to have a direct line of communication with our future President if we truly want change."