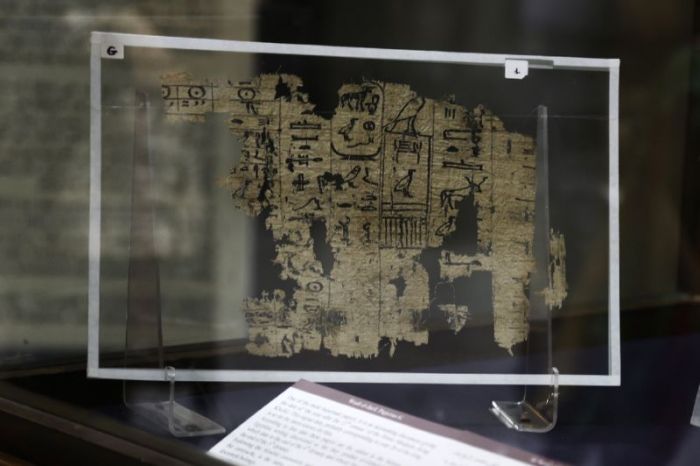 Cairo (AFP) - The Egyptian Museum in Cairo is showcasing for the first time the earliest writing from ancient Egypt found on papyrus, detailing work on the Great Pyramid of Giza, antiquities officials said Thursday.
The papyri were discovered near Wadi el-Jarf port, 25 kilometres (15 miles) south of the Gulf of Suez town of Zafarana, the antiquities ministry said.
The find by a French-Egyptian team unearths papers telling of the daily lives of port workers who transported huge limestone blocks to Cairo during King Khufu's rule to build the Great Pyramid, intended to be his burial structure.